Free Same Day Delivery in Ottawa for Orders $50 and Over Free Shipping on Orders $200 or Over (Canada)
Weed Delivery in Kanata Ottawa – Online Cannabis Dispensary
Weed Delivery in Kanata Ottawa – Online Cannabis Dispensary
The Highlife Club delivers weed in Kanata Ottawa. Buy from our Online Cannabis Dispensary. We are a team of cannabis enthusiasts that work hard to provide a dependable source of medical-grade recreational marijuana. We offer local same-day weed delivery in Kanata, Ottawa and surrounding areas. 
That's right! You can get The Highlife Club to deliver right to your door!
Our team's mission is to provide our local consumers with top-quality products at the most affordable prices. We want you to know you are getting the most value for your money and the best services possible.
Our online cannabis dispensary strives to offer the best weed delivery in Kanata, Ottawa, Ontario so that your experience with The Highlife Club will be one to remember!
Browse through our massive selection of craft cannabis and the hottest brand-name products. You can be sure you'll find something for you because, at The Highlife Club, we focus on a diversity of products. Take a look through our weed delivery near you and find all your favourite THC & CBD products.
The Highlife Club Weed Delivery Menu
Buy weed online with The Highlife Club and experience the true meaning of craft cannabis. Put your mind at ease knowing you are ordering from knowledgeable and reliable weed dispensary in Kanata, Ottawa.  We extensively test our products to ensure quality remains high.
Weed Strains
What makes a marijuana dispensary is its cannabis flower selection The Highlife Club offers some of the hottest buds in town! Our craft cannabis has the reputation of being among the densest, potent, flavourful, aromatic, and beautiful buds around. Take a look through our Kanata, Ottawa cannabis shop and enjoy the most affordable weed prices in Kanata, Ottawa!
SAME DAY DELIVERY
Call & Text accepted. Cash & eTransfer accepted
Weed Edibles
Buy weed edibles in Kanata, Ottawa at The Highlife Club, and you will find fresh, tasty, and potent THC consumables. Our marijuana edible menu includes best-sellers such as our weed gummies, cookies, chocolates, and more! Find your favourite edible brands and get same-day weed edible delivery in Kanata, Ottawa!
Weed Vapes
When you buy vapes in Kanata, Ottawa, you want to make sure you get top-grade and pure products. At The Highlife Club, we test our weed vapes and stock only items free from harmful additives. Browse through our selection of disposable vape pens and pre-filled vape cartridges. We strive to be the best weed delivery in Kanata, Ottawa quality-wise.
Cannabis Concentrates
You can also find highly potent weed concentrates such as our cannabis oil, hash, shatter, and HTFSE products. Just be sure to take it easy with The Highlife Club concentrates because they pack a serious punch.
We Stand Behind Our Products
The Highlife Club policy is only to sell high-grade items that meet our high standards. We believe that you deserve only the best when you buy weed in Kanata, Ottawa. If you are looking for premium craft cannabis, you've come to the right place!
Customers Come First
At The Highlife Club, we put our customers first. Our goal is to build a long-lasting and all-inclusive The Highlife Club cannabis community so that all our members feel welcome and appreciated. We want to be the best weed delivery in Kanata, Ottawa, and we need your help to do it!
Get The Highlife Club Same-Day Weed Delivery in Kanata, Ottawa
Buy The Highlife Club weed in Kanata, Ottawa with ease. Browse our cannabis shop, fill up your cart, check out, and you'll have your order in no time! Just be sure to pick your correct city's shop for same-day cannabis delivery in your local area.
1. Login / Register
Click here – https://thehighlife.club/my-account/ to login or register.
Please have your Government Issued ID handy for age verification purposes.
2. Browse Our Weed Store
Take a look through our cannabis shop and fill up your cart with anything that catches your eye.
3. Place Your Order
Once your cart is ready to go, proceed to check out. You will need to quickly sign up for an account so you can track your order.
4. Wait For Your Weed Delivery
Once you place your order, sit back and relax, and one of our couriers will deliver your cannabis goods within 40-90 minutes of confirmation.
Now that we know where and how to buy weed in Kanata, Ottawa and surrounding areas, what about everyone else? The good news is if you are from out of our weed store's service areas, you can get mail order weed online shipped right to your door.
Buying Weed Online from Cannabis Dispensary
The Highlife club online dispensary operates 24/7 and caters to all of Canada. Visit our online dispensary in Canada shop, pick your products, place an order, and we'll ship your order via Canada Post. You can expect your package within 2-5 business days.
It is essential to note that mail order weed and cannabis delivery are two different entities. Mail order sells weed online, and weed delivery provides local same-day courier services.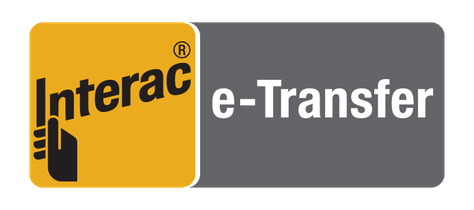 Buy weed online using Interac e-Transfer. We currently only accept CASH & eTransfer payments.
Shop online confidently, buy weed with etransfer from a reputable Cannabis Dispensary.
Your Safety Matters
The Highlife Club takes safety seriously; we sanitize all packages before we send them off and our drivers maintain social distancing procedures so everyone can stay safe and secure. Our weed delivery in Kanata, Ottawa works tirelessly to provide the absolute best for our valued members and staff.